According to the latest information I have just received, OVH will launch a new promotion. You can use the OVH coupon for saving up to 30% VPS and 40% Dedicated Servers..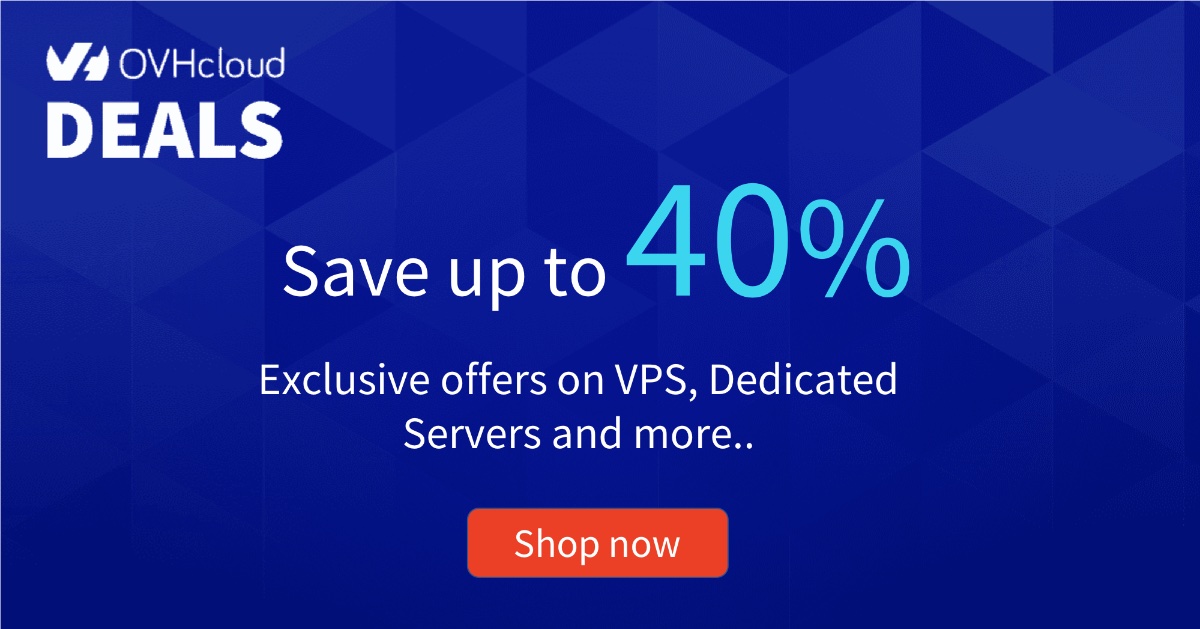 This program is specific to the Singapore area, applicable to VPS, Dedicated Server and Cloud services.
Specific information and OVH coupons will be updated on the landing page: https://www.ovh.com/asia/deals/
OVH coupon and promo codes
VPS up to 30% OFF including VPS SSD hosted in Singapore
Up to 40% – Dedicated Servers
Try on-demand Cloud instances and Storage, with 40% OFF on hourly billing
The start of the program will be around  February 25, 2020.
Wishing you success.