What is VPS? What are the pros and cons? What are the specifications?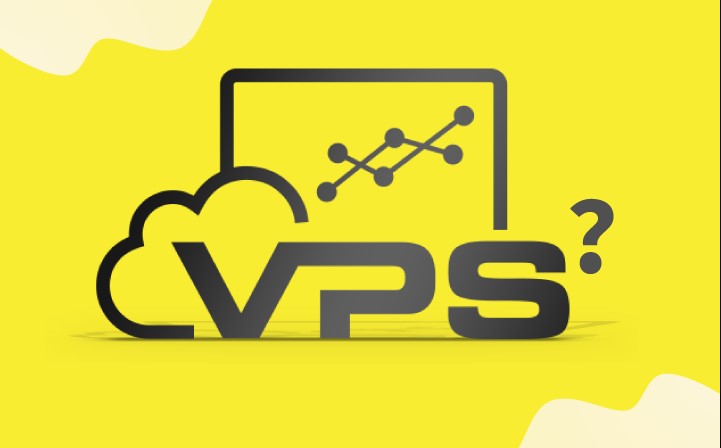 What is VPS?
VPS (Virtual Private Server) is a virtual server created by dividing a physical server into many different servers with similar functions as dedicated servers.
Each VPS will be equipped with a CPU part, with RAM capacity, hard disk capacity, IP address, and independent operating system allowing users and enterprises to fully control the management and restart the system at any time.
If companies and individuals do not have enough funds to invest in private servers or rent private servers, virtual servers are the right choice, because their price is much lower, but they can still guarantee all the functions as a server. Physical server.
When to use VPS?
At present, VPS is widely used in many enterprises at home and abroad. Even small business models use virtual servers in their business.
But most commonly, VPS is used to:
Multi-service web hosting.
Game server.
Platform development.
The server of the enterprise mailbox system.
Data storage: pictures, videos, documents, etc.
Run the real-time media program.
Virtual environment for programming.
Advantages and Disadvantages of VPS
Advantages
Quick installation, activation, and use (5-10 minutes).
High-security features, safe for users.
Remote management permissions, install software and applications on demand.
Full right to use the software as a standalone server.
The price is cheap, which saves a lot of money.
Disadvantages
Affected by the performance and stability of the physical server that generated it.
Sharing a physical server will make your VPS dependent.
Sometimes the work efficiency is not up to the level you want.
Upgrading VPS may cost you a lot of time and money.
Why do companies use VPS virtual servers?
Features similar to servers: Digital transformation is gradually playing an important role in the operation, management, and business development. Therefore, companies need a stable and powerful network infrastructure to perform the above tasks. VPS virtual server will fully meet the server standard, but the cost is much lower than renting a private server.
Free configuration and installation: By renting a VPS virtual server, businesses don't need to worry about configuration, installation, and related software. The professional technical team of the supplier has already served you.
Easy to upgrade and use: Another advantage is that the enterprise can change and upgrade the configuration at any time within a few minutes. Easy-to-use remote desktop or SSH remote control system.
Therefore, using a commercial virtual server VPS is a good server solution. Not only can it help companies save costs, but it also plays an important role in data management and processing. High security helps prevent information leakage and ensure stability during operation and deployment.
What information should you remember about VPS?
You need to understand the specifications of the VPS to choose the configuration that suits your needs:
RAM
RAM is the main memory in a computer. If the VPS you want to rent has more RAM, the ability to access data will be better. Because when using VPS, RAM will deal with some problems, such as using PHP software to process PHP code, using MySQL to process database access and output, support for reading and writing data,…
Currently, most VPS services will allow users to choose RAM levels from 512MB to 16GB (if larger than 16GB, it can be Cloud VPS). Depending on the visitor traffic to your website, it requires more or less RAM.
For WordPress, you only need 1GB of RAM to use it comfortably.
Hard disk
The hard disk (disk) is the storage space used to store the installation files of the operating system and the website source code files you save on it.
Currently, there are two types of hard disks: SSD and HDD:
HDD (Hard Disk Drive) is the most common type of drive you often use on your computer.
SSD (Solid State Drive) translates to semiconductor hard drive. This is a hard disk drive for storing data, but its data access speed is about 300 times faster than the HDD type. If you test it, you will see whether the access speed of the hard disk is around 80Mb/s, but if you use an SSD, it will reach 400Mb/s.
VPS using SSD hard disk will be more expensive than HDD type, but the speed will be faster, so SSD is used by many users.
CPU core
CPU Core refers to the processing core of the CPU. A dedicated server has a certain number of cores, and it will be divided between VPSs. Generally, the higher the number of cores, the better the data processing capability.
With a VPS package, on average, you can only choose from 1 to 6 cores.
Bandwidth
Both represent bandwidth. It represents the amount of data you are allowed to transmit.
IP
IP (Internet Protocol) is understood as the number of IP addresses that the provider will provide you. The IP range will be randomly assigned.
If you buy many different IPs, these IP ranges will have the same Class A and Class B.
Which operating system to choose for VPS?
Currently, VPS virtual server supports two popular operating systems, including Linux and Windows. Linux is considered user-friendly and supports more applications, but the cost is higher than Windows. However, if you use Dot Net or Visual Studio, you should choose Windows.
Popular Linux operating systems
Debian
Debian is another Linux distribution. It is a popular and readily available computer operating system. Debian is known for its APT package management system. Debian does not have Microsoft Word and Excel applications, but Corel's WordPerfect application and similar desktop applications.
Debian advantages:
Comprehensive installer.
Free release.
Stabilize.
Support multiple hardware architectures.
Ubuntu
Similar to Debian, Ubuntu is another distribution of Linux. The goal of Ubuntu is to provide users with a stable and regularly updated operating system.
Ubuntu focuses on ease of use, ease of setup, and regular updates. This operating system also has a large user base, so there are many free documents, and it will be updated regularly. The desktop interface is also very friendly, so if you are a novice, you should choose Ubuntu.
CentOS
CentOS is another distribution of the Linux operating system. CentOS is completely derived from the RHEL distribution, so CentOS is a perfect programming environment. In this regard, CentOS is superior to Ubuntu because it is easy to customize, safe and stable, and is very suitable for enterprises.
Fedora
Fedora is a Linux distribution developed by the Fedora project community. You can use Fedora with other operating systems, such as Microsoft WindowsTM or Mac OS XTM.
Advantages of Fedora:
Completely free and versatile.
Breakthrough interface with multiple functions.
It is a good environment for network programming.
Fast, regular updates and high availability.
Windows Server
Windows Server is a branch of Microsoft's server operating system. Windows Server is designed to share services with many users and provide extensive management of corporate databases and networks.
In short, if you use WordPress or run PHP web, you should choose the Linux operating system. Or you can choose CentOS and Ubuntu, which are also two operating systems that many people use.
Which Control Panel to choose for VPS?
Paid Control Panels
Free Control Panels
I have been experiencing FastPanel for a long time and found it to be very good, and more importantly, it is completely free. You can refer to the article: How to install FastPanel on your own VPS.
VPS is one of the cloud server solutions used by many enterprises in the process of digital transformation. Enterprises should determine the best configuration for operation and management based on the basic parameters of the VPS virtual server to save costs.