Vultr is a cloud storage provider that is rated for high performance and easy scalability. Vultr's service has everything from cloud computing, blocks storage to the dedicated servers you need. You can choose from 17 different server locations around the world. Today King Host Coupon will help you to understand more about Vultr VPS service to evaluate its suitability with your needs.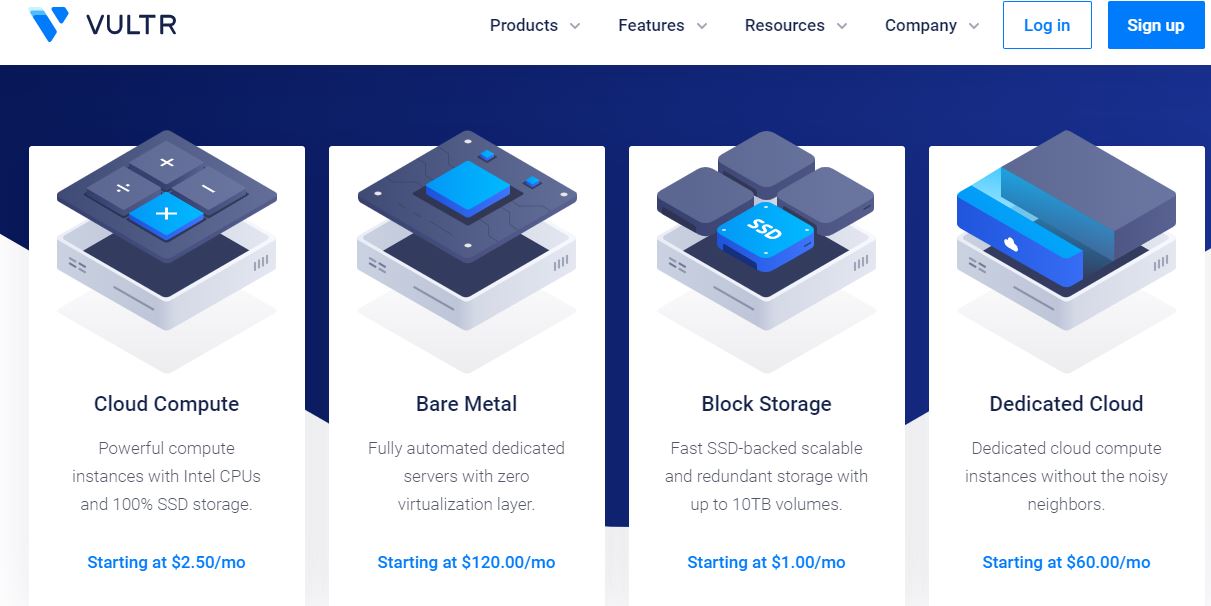 Overview of Vultr and Vultr VPS services
Founded in 2014, Vultr has grown from strength to strength over the past six years. It was developed from a team of more than 50 engineers and developers, with over 22 million cloud server instances and more than 100,000 customers from 150 countries.
Unlike DigitalOcean, Vultr not only focuses on developers but also focuses on casual users who need to use Cloud VPS for cheap and easy to use.
But will Vultr meet the same high-performance and easy-to-implement commitments they still promote? And is the service it provides worthy of the price they have been applying to customers?
More importantly, is a Vultr VPS service the right choice for you? In the next part of this article, KingHostCoupon will help you answer the above questions.
Some highlights for VPS Vultr service packages
Start by taking a closer look at the Vultr VPS offerings to see if its powerful hosting plans and easy-to-use interface will help meet your hosting needs.
Powerful cloud solution
From deploying servers around the globe to building a full-featured dashboard … everything you can enjoy with Vultr. Vultr itself has also invested in hardware, offering the latest generation Intel CPUs and 100% SSD storage, and the latest NVMe.
Vultr also allows users to upload the custom ISO. And if you want to clone your VPS at Vultr, you can do it quickly and easily using the snapshot feature.
Installation is very easy and simple
VPS Vultr offers a variety of simple one-click installers for web applications and management tools. If you are a non-technical person, you will love this at Vultr VPS service. You can easily create your own server on Vultr without the help of anyone.
Currently, when I write this article, people without technical expertise use VPS quite a lot for many purposes. This advantage of Vultr helps them reach and attract more customers. Plus it has documents, videos to help configure and install VPS Vultr. All of this brings users an easy and relatively professional experience.
VPS operating systems are very diverse
Are you planning on configuring different operating systems for different cloud versions? Don't worry, Vultr VPS has built-in support for CentOS, CoreOS, Debian, Fedora, FreeBSD, OpenBSD, Ubuntu, and Windows. You can even upload your own operating system if you want as we mentioned above.
This gives users a lot of flexibility in their use.
Powerful control panel
Vultr VPS service's custom dashboard allows you to easily launch new versions from any device. You can also monitor server performance and health, from bandwidth and CPU usage to real-time display of your balance. You can manage and see everything you want through just a few simple interfaces that the Vultr VPS service offers.
Why should you choose VPS Vultr?
Suitable for developers and those who are just starting out with cloud VPS. With Vultr VPS, you will need to manually configure and deploy the instances. Due to the one-click installer, we talked about above, obviously, it shouldn't be that difficult for newcomers and novices.
While for some individual users it can be difficult to get started with the Vultr VPS plan (since you often have to configure the server yourself), it also gives you greater control over specifics and allows you to customize your setup. The good news is that with Vultr VPS, their interface is also quite user-friendly.
Not only that, but Vultr also regularly has a free $ 100 credit program for new customers. When you register a new account at Vultr and use the Vultr coupon, you will have $ 100 in your account in 30 days. Remember this as it is completely free.
Among the many choices of VPS service on the market today, VPS Vultr is also one of the suitable choices when you tend to look for a foreign VPS provider for your needs. However, Vultr VPS itself also has some limitations in terms of cost. However, depending on the individual's needs, you can consider this supplier.