Since its launch in 2016, Let's Encrypt has so far released 1 billion free SSL certificates .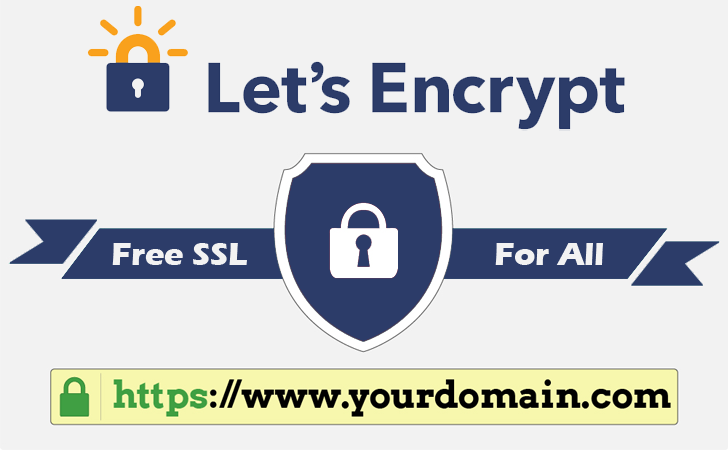 SSL – Secure Sockets Layer is a standard of security technology, encrypted communication between web server server and browser. Since 2014, Google has officially prioritized websites that support the HTTPS protocol in search results. Starting September, Apple 's Safari browser will also impose conditions on websites that use the protocol . Its importance is increasing.
Let's Encrypt is a non-profit organization established with the sponsorship of large organizations in the world Facebook, Chrome, Mozilla, Cisco, Akamai …; works with the purpose of providing completely free SSL certificates , making 100% of websites encrypted, creating a safer Internet environment. The SSL certificate issued by Let's Encrypt is valid for 90 days. However, you can set up automatic renewal of this certificate easily.
Because of the free offer, Let's Encrypt must also impose some restrictions on this type of certificate to avoid wasting resources, indiscriminate use registration. Refer here .
In just two and a half years, the number of websites Let's Let's Encrypt serves has quadrupled.
In June of 2017 we were serving approximately 46M websites, and we did so with 11 full time staff and an annual budget of $2.61M. Today we serve nearly 192M websites with 13 full time staff and an annual budget of approximately $3.35M.
However, the number of full-time employees also increased by only 2, from 11 to 13.
Statistics on January 23, 2019, said Let's Encrypt has released an average of 1 million digital certificates every day. By the end of February 2020, Let's Encrypt has issued a total of 1 billion free SSL certificates, after 4 years of operation.
Let's Encrypt issues around 1 million certificates each day. Each of these is a win for a more encrypted Web!

— Let's Encrypt (@letsencrypt) January 22, 2019
Although using the free SSL certificate from Let's Encrypt has helped webmasters save a lot of money for many years, you should consider using paid for support as well as the necessary insurance policy. You should buy PossitiveSSL just only $2.99/year at SSLs.com